Nothing frames a charming face so beautifully which gives an expeditious look like a well groomed eyebrows. Expounded eyebrows can address your signature style that makes your identity. There are many different ways in trimming your eyebrows. Since the use of razor and waxing causes pain and irritating, eyebrow threading can be an excellent alternative to be considered. Even it is a simple procedure when compared to other alternatives, doing it for the first time may feels like a little intimidating. Your eyebrows play a vital role in your facial character. It helps to make your facial features balanced and frame your face to give you a flawless look. The one and only quick fix for the same is eyebrows threading. From slim and trim style to bold and beautiful figure, their evolution is as different as clothing styles through the years.
Interesting facts about your eyebrows
They are beyond their aesthetic value with some functional purposes.Rather from being the metaphorical frames of your beautiful eyes, eyebrows are the literal umbrellas. They aids in keeping water, sweat, etc. away from our eyes by directing liquids to the outer edges. There is a packed lot of hair fitted into a little space. On an average each person can boast 250 hairs per eyebrow. Men or those who rarely pluck eyebrows can have numbers in the thousands. Eyebrows have an generally brief lifespan. From the time a new hair grows in the skin, the hair loosens from the follicle and falls out. It takes approximately four months from beginning to end. High levels of stress can lead to longer time to fill in.Eyebrow threading is not a new trend.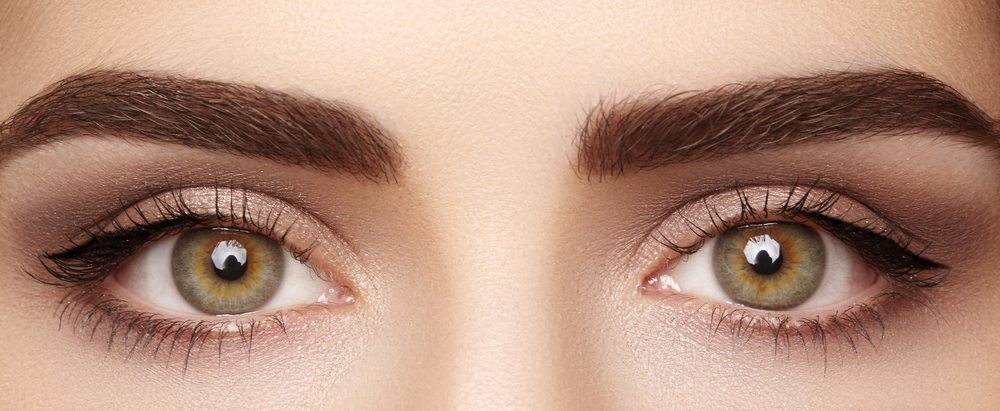 Why should you consider eyebrows threading over others?
Many modern options which are easy enough to do at home are available in the market. Does it feels like something strange to follow an old approach? Absolutely not. There are many good reasons for a thin cotton or polyester thread being rolled over the skin to get off unwanted facial hairs out at the follicle.
Stunning Precision – Threading can perfectly shape your eyebrows targeting individual hairs.Threading artists are always fond of rendering the most perfect eyebrows. Since there is no other material than a thin thread nothing will obstruct their vision. So they can give you better results than others.
Less painful – The skin around the eyebrows is very delicate and sensitive. So due care must be taken on removing the hair around that area. Unlike waxing, it will not have irritation and will not have the pain like tweezing individual hairs.
Long lasting affect – The pace for hair growth is different for everyone. But generally it is expected to have eyebrows threading only once in a month. Rather from the 5 to 10 minutes to get done with the eyebrows threading, you don't need a frequent maintenance. This is because, eyebrows threading weakens hair follicles, causing growth to be less dense over time.
Safe and no use of chemicals – Waxing for use of creams or strips may cause irritation and even makes the skin harder and vulnerable. Eyebrows threading has no such issues and since chemical is used, it is really safe to do any times as needed.
Affordable – Only a thin thread which is made of cotton or polyester is used for eyebrows threading and no other chemicals or materials are used. So it is more economical than any other methods.
Technique and Skill – Threading is an ancient art that requires a great amount of skill and takes a long time of practice to become a master. Because of the complication of the procedure, it is not advocated that you do it by yourselves.
Difference between Eyebrows Threading and Waxing
Eyebrow threading is an ancient peeling technique. The approach involves twisting pure cotton or polyester threads for plucking the unwanted hair. The hair is removed in a uniform clear line and it is a much faster and simpler way of removing unwanted hair. The method of waxing eyebrows is the use of soft cotton or plastic waxing strips which have wax on one side or apply wax on the part from which hair should be removed. The wax is usually applied underneath and over the eyebrow in the desired shape. A slight force is meant to allow the wax to stick on all the hair surrounded and then with a firm tug the hair is removed in style.
Even this art of styling your eyebrows is considered to be the best way, like any other things, it have some dos and don'ts. Let us go through the same.
Dos :
Consider the shape of your face to get the perfect style of eyebrows. Everyone have different features of face, so you should get the one which suits your face and pattern of your eyebrows.
The tenderness of skin varies from person to person.Some may be prone to sensitivity issues. So you should be very careful about the redness you are going to have after eyebrows threading. Generally it does not lasts for more than a few minutes.
Taking a warm face wash before eyebrows threading can helps you in making the process more easier and less painful. Heat can open the pores and the moisture softens the skin to make it easy.
Sanitize the skin surrounding the eyebrows to make it clear before threading. You should also make your hands washed to avoid bacterial infection.
Wash your face with cold water after eyebrows threading. It can make you less irritable and helps in reducing redness instantly. Post and pre face wash is highly essential.
Don'ts :
1.Excessive eye makeup can make it difficult to remove the hairs of the eyebrows and make the surroundings more susceptible to ingrown hairs and infection. So don't allow eye makeup to stay on eyebrows while threading.
2.Fasten the threading material around your neck while threading to keep it in place. Securing it in your mouth is an unsanitary approach.
3.For the next few hours after threading try to avoid contact with sun. The skin is more vulnerable after threading, since the pores are open and it may already be irritated.
4.Razors only cut the above part of the hair and will make the individual hair grows uneven and difficult to thread. So use of razors in between monthly eyebrows threading is not recommended.
Whatever you have done from your side, the important thing is how your eyebrows is groomed in a parlour. It is your decision to style it with eyebrows threading in different pattern as you like. May be making it thin or retaining the thickness. The style should suits your face and the attributes of your eyebrows.