Love and beauty are two attributes that define every woman. Rupini's are in this aim to help every woman identify her love and beauty. 
Eyebrow threading is all about precision. Eyebrow threading Singapore is at your service to redefine your eyebrow shape and help you give impressive eye-raising styles.
What is threading?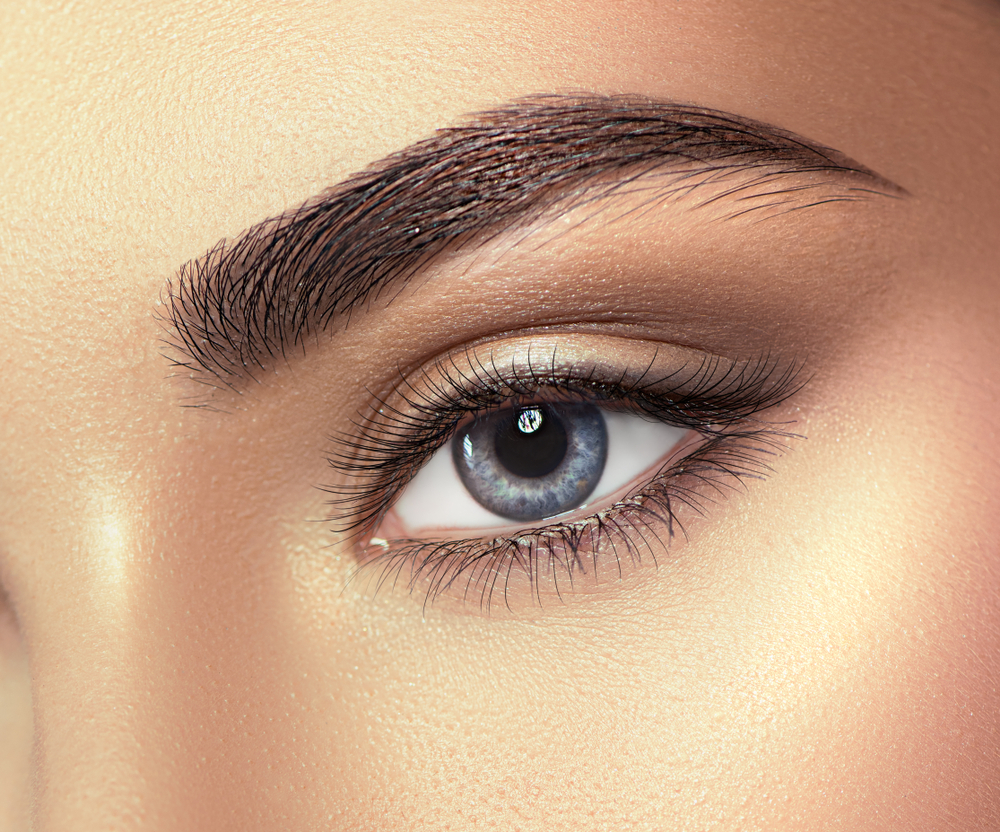 Eyebrow threading or shaping is an ancient technique believed to be originated in India. Threading is a natural method of removing unwanted hairs not only of the eyebrows but anywhere on the face. 
Eyebrow shaping Singapore offers a full face threading because it is the safest approach even for sensitive skin, unlike waxing.  The full face threading at Rupini's include:
Eyebrow threading.  
Upper lip.
Chin.
Forehead. 
Jawline.
Sideburn.
Cheek.
Face threading versus waxing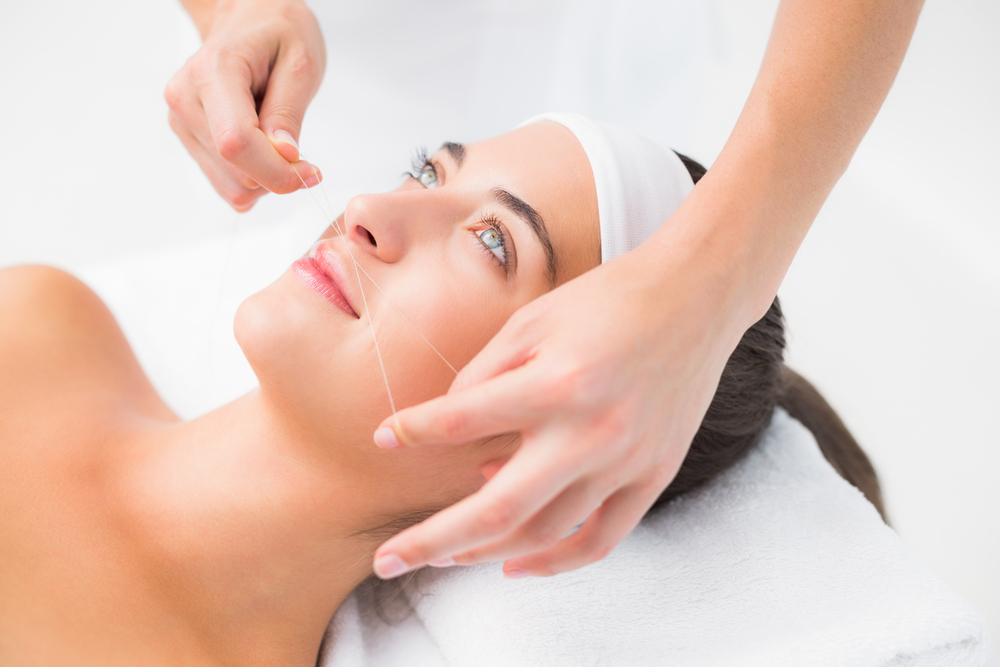 Eyebrow threading Tampines is here to clear a clear picture of the difference between threading and waxing. First of all, as mentioned before, shaping your eyebrows by threading is the safest method than waxing.  Though threading and waxing serve the same purpose, threading is a natural substitution to waxing.
Threading is suitable even for sensitive skin.

It is also more hygiene compared to waxing.

Threading takes away hair from the follicles.

No chemicals or heat are involved in threading.

Threading, on the other hand, works faster and lasts longer.

No redness, rashness and other irritations with threading.
Professional threading versus self-threading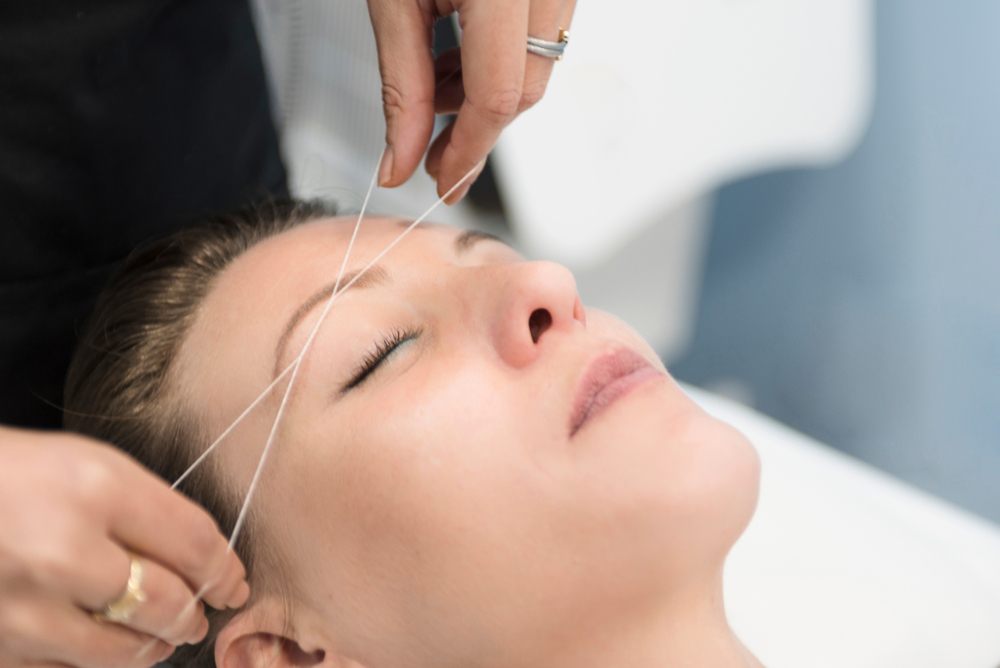 Eyebrow threading Yishun is here to enlighten you with certain tips related to professional threading and self- threading. 
Do not try it at home. Threading is not a child's play. Attempting to doing it at home is at your own risk. Especially in case of upper lip threading.  It always requires a professional to bring precision in threading. 

Technique and skill. Great patience and skill are required to thread off the finest hair from delicate skin. You might even end up with undesired results if done by unskilled hands.

Before care and aftercare. A great amount of care is required before and after threading. The gentle skin above your eyes needs to be treated like that of a baby's skin. You need to moisten the portion before the threading. And after threading, you must not touch the threaded portion and also avoid heavy makeup. 

Shaping your eyebrows like a professional. Looking at a mirror and deciding an eyebrow shape all for yourself can go wrong. Professional makeup artists can tell you what eyebrow shape suits you according to the shape of your face. 
The shape of our eyebrows is also as unique as our fingerprint and tongue print. Therefore, the shape of the eyebrows is directly proportional to the shape of your face. Eyebrows, in fact, can enhance the beauty and charm of your face. Eyebrow shaping Singapore lists done some basic shapes of eyebrows. Depending on the shape of your face, you can choose your eyebrow shape or we will help you select the perfect shape for your face. 
S-shaped eyebrows.
Hard angled.
Soft angled.
Straight.
Rounded.
For instance, if you have a round face, as stylists we would advise you to keep a hard angled or soft angled shape to make your face look lengthier. If you are someone with a lean face, rounded eyebrows would make your face more round like. And the S-shaped eyebrows are perfect for an oval face. Highly arched S-shaped brows can bring out the elegance of your face.
How the eyebrow threading Singapore at Rupini's gives its best 
Rupini's can proudly claim that we give the best threading services. We make use of 
100% cotton threads for your soft and delicate skin. By removing the short strands of hair right from the follicle, further ingrown are rare. After facial threading, there is also a soothing massage session. This is to increase the blood flow through your face and maintains the glow of your skin. And if it is your first threading experience, we are ready to spend extra time to design the right shape to your face without any additional charges.
But there's even more. We do not limit ourselves to threading services. We have a wide range of services in facial, hair trimming, waxing etc. customized beauty treatments are made just for you concerning the health of your skin and hair. Distinguished by quality each of the services by the eyebrow threading Singapore carries a 100% customer satisfaction.
To experience the best and professional techniques visit Rupini's salon. You can also make a prior appointment through our website.