Threading
The ancient art of threading has withstood the pressures of modern technology and urbanisation. Originating in central Asia, this technique was used to beautify brides and royalty, offering precision and control in achieving the most elegant set of eyebrows.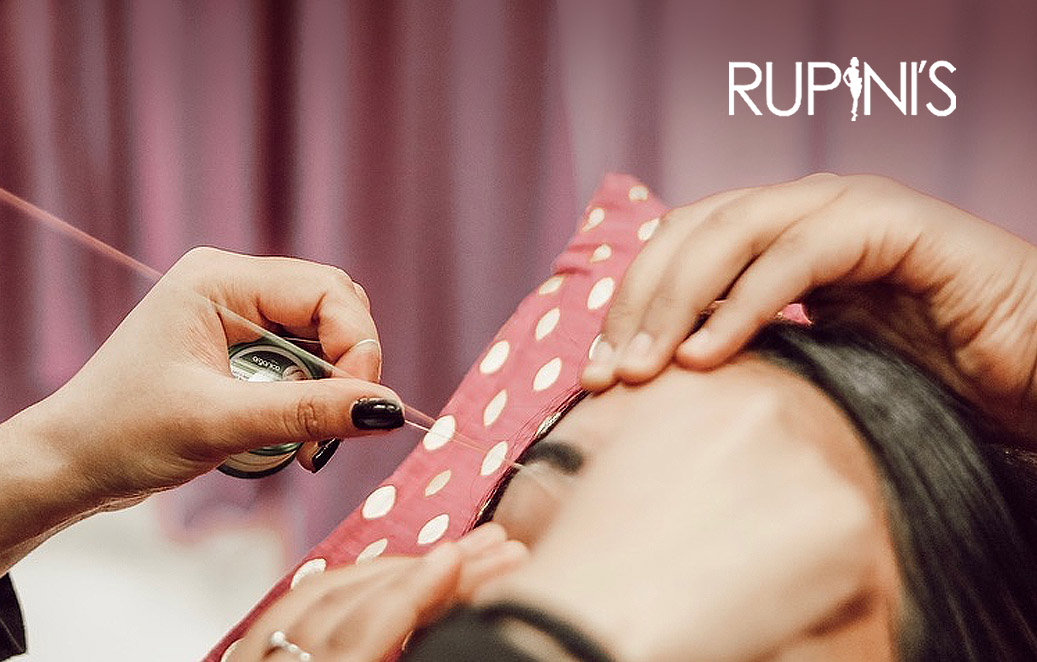 Eyebrow threading Tampines at Rupini's, only the highest quality 100% cotton thread is used to remove short rows of hair strands right from their follicle and thus in grows are rare. While that means, a little discomfort is inevitable, the beautiful arches you are left with at the end makes everything worthwhile. If that does not appease, at Eyebrow threading Tampines, we treat you to a gentle soothing massage to facilitate blood flow through the facial regions. And, if it is your first threading experience we will spend more time designing a unique brow shape that brings out your natural beauty at no additional costs.
Flatter your face with beautiful brows. After you share your brow likes, dislikes, and desires, we assess them from every angle before we expertly thread and trim to achieve their best shape.
Gives "lip service" a whole new meaning. We thread the sides, middle (Cupid's Bow), and corners of the mouth.
Bid goodbye to chinny-chin-chin hair. Chin is threaded according to your desires or personal needs.
A bold and defined forehead is essential to work even the best of hairdos and make-up artistry. We thread everything between your eyebrows and your hairline.
Get that modelesque look with a smooth and flawless jawline as we thread the regions defined by your lower jaw bone, everything from the bottom of the sideburns to the lower chin on either side.
Say sayonara to sideburns. Hair is removed from the top of the ear to the jawbone.
It's not so cheeky a business when it comes to removing unwanted hairs on your most adorable asset. Plump up your smile with smooth and porcelain finished cheeks. Silt Neck Superficial hairs can sometimes create an unpleasant bearded look. Stay clear of this as we thread regions below your jawline and just above the top of your throat.
Face the world with full confidence. Hair is threaded from forehead, cheeks, sideburns, lip, chin, and just under the jawbone